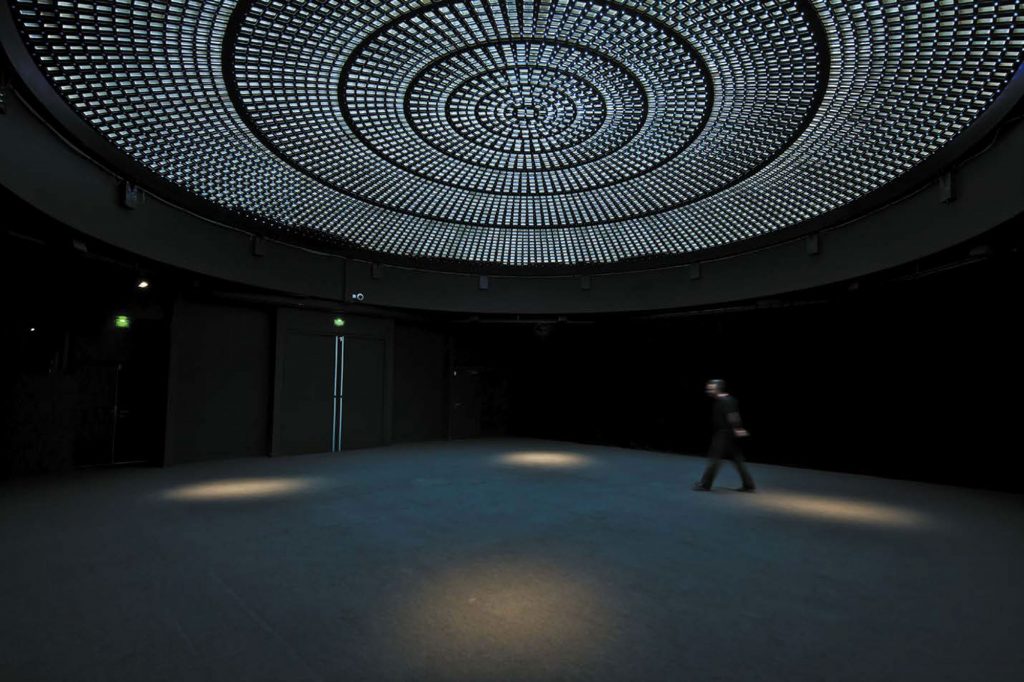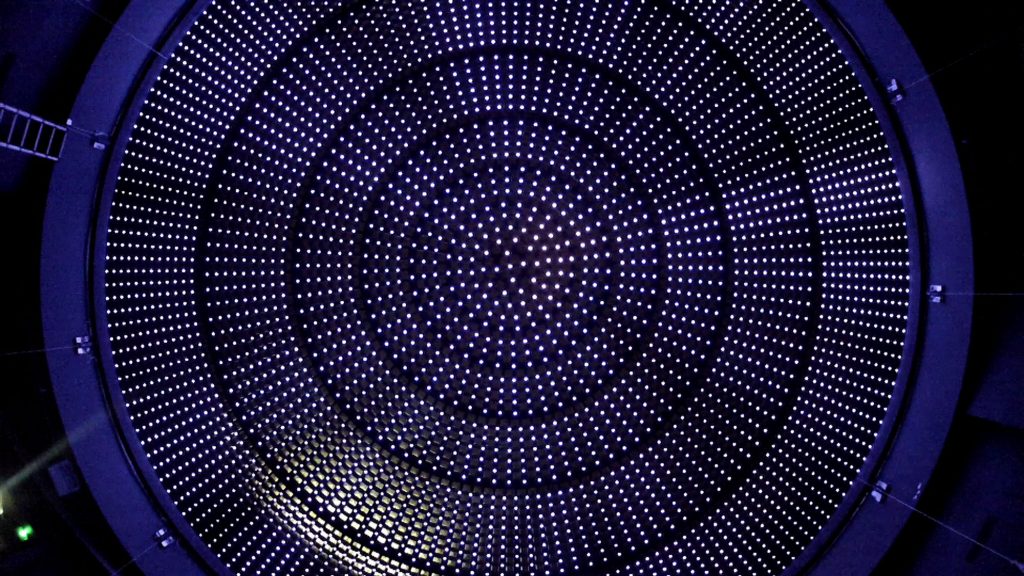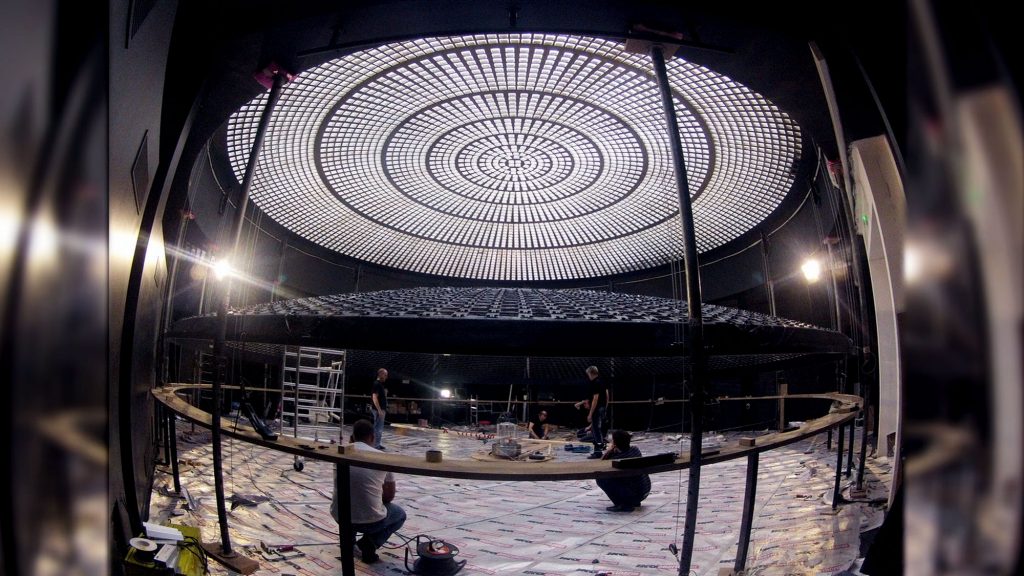 Elephant Paname Arts and Dance Center
Project
Elephant Paname Arts and Dance Center
Paris, 2012
Client
Atelier Hervé Audibert
Scope
Concept and realization of a shaped dome LED screen
Category
Augmented Architecture
About
Realization of a LED fixture in the Elephent Paname Art Center in the heart of Paris. It is a self supporting carbon-epoxy composite dome, 13 meter diameter, with 9.000 individual controlled LEDs, in RGB-W.
Control System: 52 DMX Univers.
The structure is a screen, it is shaped to be a second skin of the dome in order not modify the perception of the dome by day light. At every corner of glass there is a pixel. Every pixel is a RGB white LED which gives us the possibility to have very pastel tones and a rich palette of whites as well. The pitch depending on the position in the dome is around 10 cm to 15 cm. Any movie can be played. The control system is made to take a circle of piece out from the movie or pictures. The difinition is 72px*72px. There are 4480px.
Light Architect: Tiphaine Treins
Engineering and Production: Maramoja Projects BV